Description
You are the sword; cut down your foes with steel and thunder. You are the wings; explore the skies and uncover unreachable mysteries. Embark on a journey through a vicious world ruled by darkness and imperial tyranny – the lands of Blackmist.
Armed with Wings: Rearmed is a 2D Action / Platformer rebirth of the original 2008 Flash Game where you command both samurai warrior and eagle.
Story
Darkness continues to plague the world of Blackmist. The Rebel Army is crushed, the war for freedom is lost and the Tyrant King Vandheer continues to rule with his cold, iron fist. However, the cries of the perished have not been ignored by the divine ones who seek to save the world from darkness. So by their hands the strongest of the fallen is resurrected, wielding celestial power and a sacred title, Armed with Wings.
The Sword


Your blade summons the power of lightning and thunder. Strike your foes and reduce them to mist.

The Eagle


Your Eagle companion will aid you in solving puzzles on your journey. Discover what lies ahead, distract guards, move objects and collect unreachable items.

The World


The dark world of Blackmist is a dilapidated ruin full of monsters, mercenaries and mysteries. Journey through 40 hand crafted levels brimming with thoughtful puzzles and challenging adversaries.

The King


King Vandheer resides in his palace waiting for your arrival. Execute the divine order and destroy Vandheer.
Features
Electrifying combat across 40 handcrafted levels.
Play as both warrior and eagle.
Multiple modes including survival and multiplayer.
Striking art style and fluid animation.
Xbox gamepad support
Unlockable characters, weapons and more!
History
The Original Flash Games
Armed with Wings originally began in 2008 as a Flash game series consisting of 3 main titles and 2 additional spin off games. Each game has been supported/sponsored by a major gaming portal like Armorgames.com and MaxGames.com. Even the gaming giant King sponsored Armed with Wings: Red Moon back in 2009 when they primarily focused was on the Flash game business – prior to the rise of Candy Crush Saga and mobile gaming.
The series has been published across thousands of free gaming sites: the first 2 games were played over 2 million times each while the next 3 titles have been played over 10 million times respectively.
Development for Steam
With Flash/browser gaming on the decline, I saw windows Desktop and Steam as my preferred development platform of choice. Armed with Wings: Rearmed began development in 2013 and is the first in the series to break into new platform territory.
Rearmed entered Steam Early Access in May 2015. The game was soon after selected for the PAX Aus Indie Showcase awards in November of the same year.
2017 Launch
Armed with Wings: Rearmed has exited early access and is now fully available on Steam. Version 1.0 rewards the beta testing community with new features and surprises. See the official press release here.
Videos
June 1st Launch Trailer
---
General Gameplay Footage
---
Images
Key Art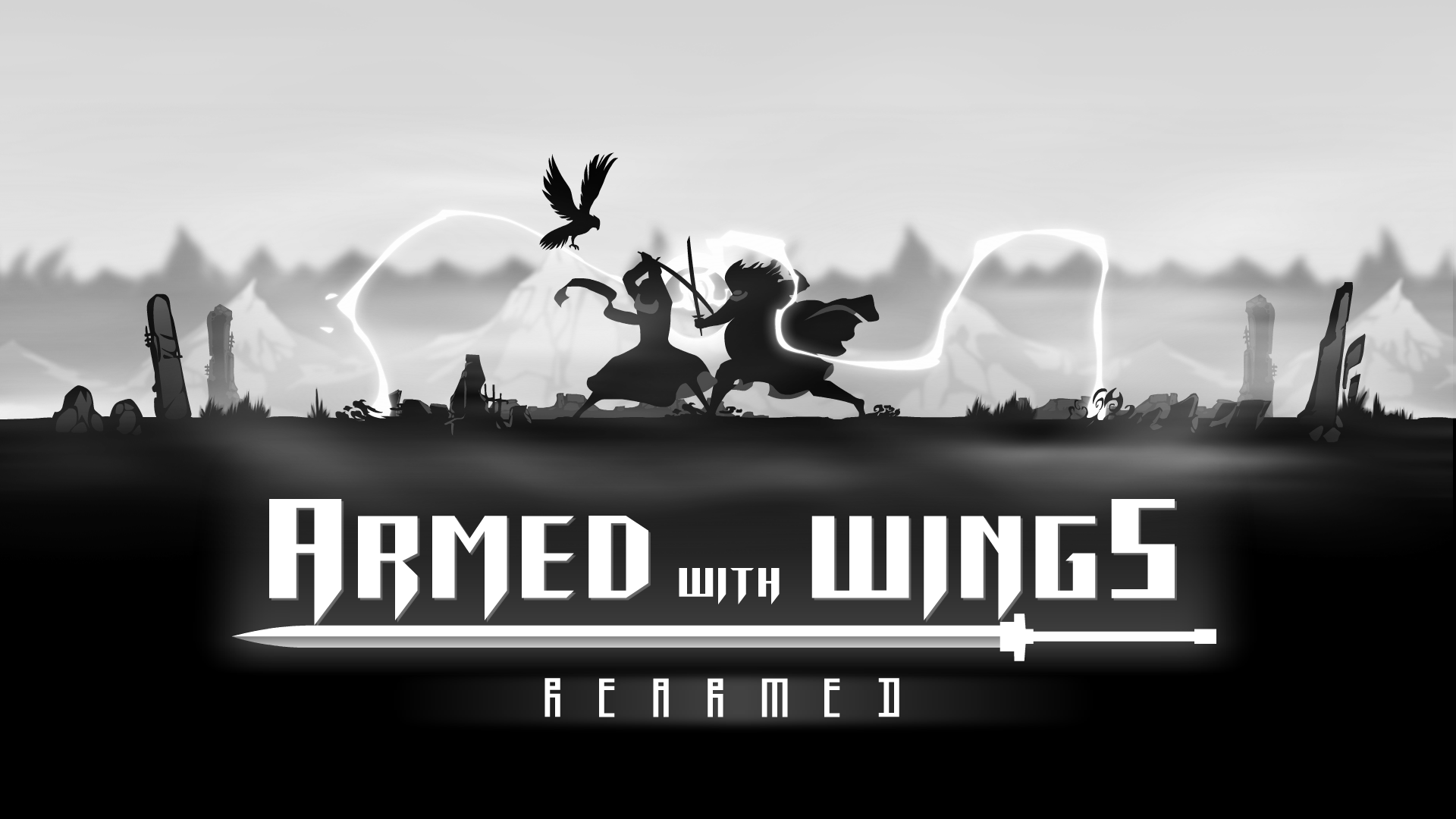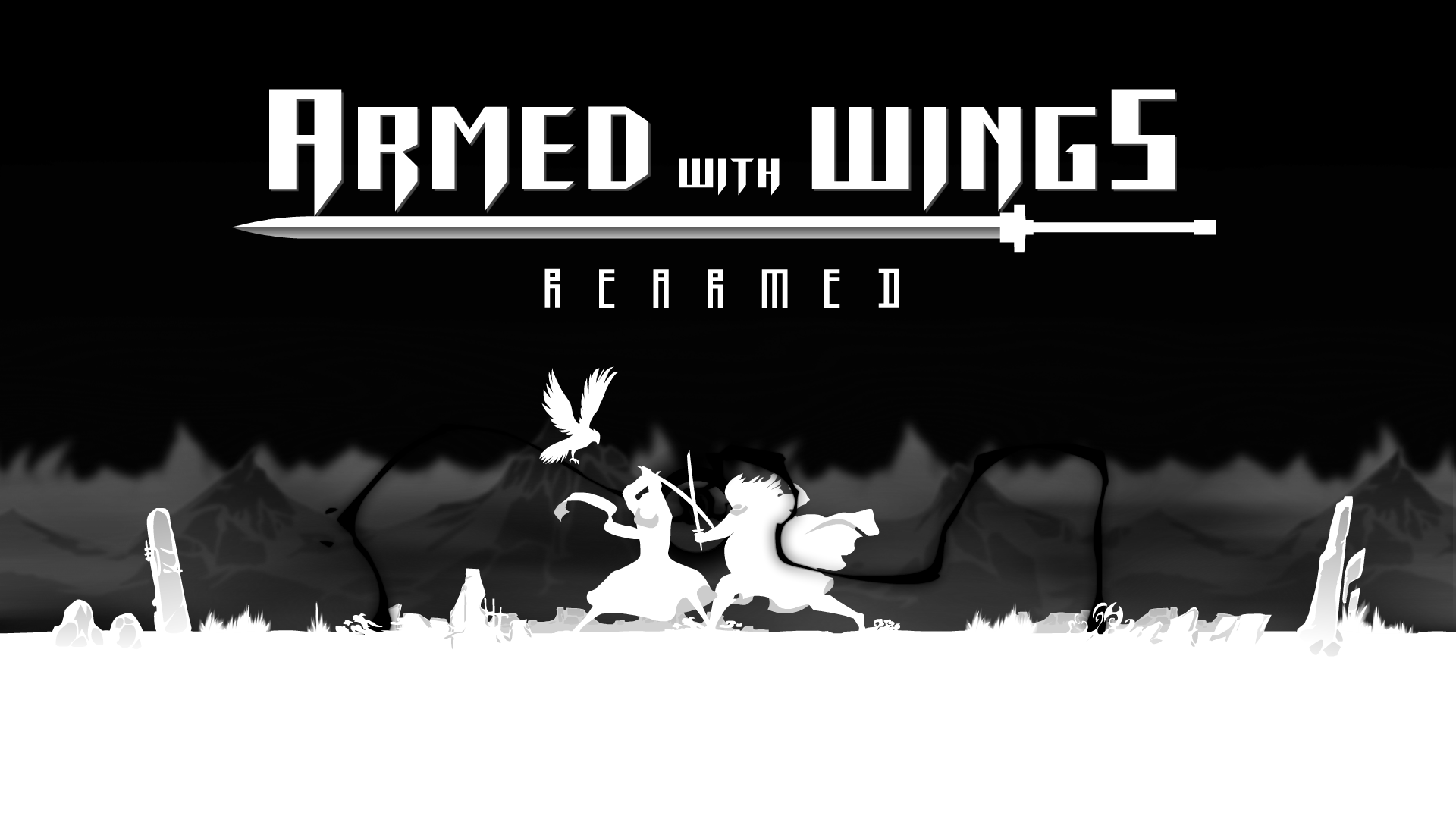 ---
Screenshots
---
Logo & Icon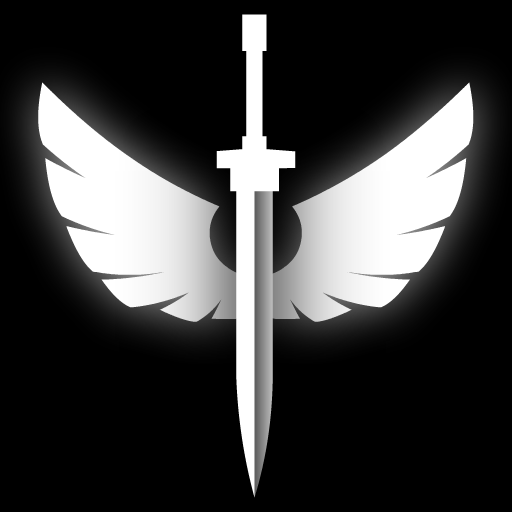 ---
Audio Samples
Game Theme #1
Game Theme #2
Survival Theme
Quotes & Articles
"Armed with Wings is zen-like, and everything flows like water."Nicholas Plouffe, COGConnected
"It is a joy to play because timing and skill is learned alongside a visual feast of movement, enhanced by the strong silhouettes."Meghann O'Neill, PC PowerPlay
"When you mix the striking graphics with the awesome soundtrack, you really do have a recipe for success."Jason Ashman, TechRaptor
"Take a pinch of the latest Japanese animation with spectacular Ninja/Samurai moves and blend it with a dark and dilapidated world and you'll most likely have 'Armed with Wings Rearmed"Indie Retro News
---
Additional Links
---
About Sun-Studios
Sun-Studios is a one-man operation of art, animation and games forged by Australian games developer and artist Daniel Sun. Beginning in 2006 with Macromedia Flash content for Newgrounds.com; Sun-Studios has developer over 10 games across browsers and PC. The mission: to produce but-kicking content until kingdom come.
---
Credits
Daniel Sun
Developer, Sun-Studios